Child care specialists paving way for emergency children's shelter in Killeen | Local News
4 min read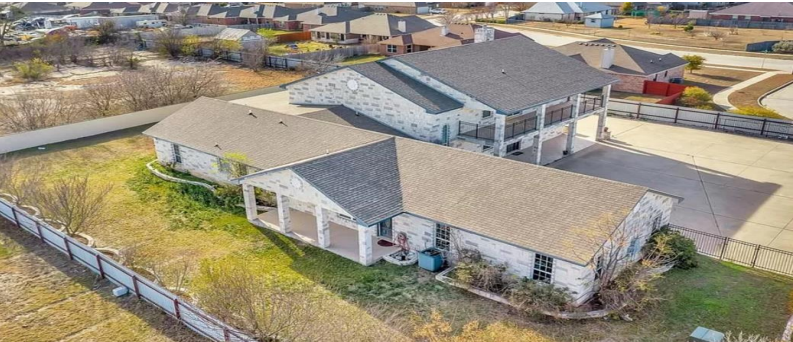 There's a much-needed resource being overlooked throughout Texas that is now being addressed in Killeen. It's all thanks to two child care specialists who are striving to create a safe haven for children until they can be put into proper foster care.
Sarah Johnson, along with her wife and business partner Stacy Bell have devoted their lives to protecting the welfare of children. Johnson said she and Bell have fostered several children over the years and are also raising a family of their own.
Their aptitude for nurturing developing youth has extended into their business practice. In 2007, Johnson and Bell opened Emerson Academy in Round Rock, which is a school that provides early education to children of all capabilities. Johnson said Emerson is also the only school in Williamson County that serves children with disabilities. A lot of kids at Emerson are also in foster care, some with older siblings who wait several months to be placed into a home. Until then, those children remained in a shelter. Foster homes have not been easy to come by lately. Much of getting a child into a home could rely on emergency placement.
Bell, who used to work for the Texas Department of Family and Protective Services as a Child Protective Services investigator, saw a great need for emergency placement for children while working in areas such as Travis County. CPS case workers often had to make last-ditch efforts so kids in their care had a place to rest their heads for the night.
"The CPS case workers would end up having kids sleep in the offices on air mattresses," Johnson said. "Apparently, all over the city kids are sleeping in churches, CPS offices, all kinds of hotels. When Stacey worked for Travis County they had quite a few kiddos they would rent out several rooms out of hotels. The case workers would have to stay with them overnight."
The biggest issue, Johnson cited, is the lack of foster homes and an even bigger issue is why.
"Part of our focus is diverse care for children, but there are a lot of foster parents who are not willing to take in children of certain ethnicities, older kids. It's very hard to find placement for older kids, or kids who are LGBTQ."
Johnson said agencies in Texas do not have to take in children if they feel it would be against their religion. For instance, agencies could refuse to take in a child if they identify with LGBTQ, according to Johnson. This is because of House Bill 3859, which allows child welfare service providers to decline to work with children if the circumstances conflict with held religious beliefs, provide a religious education, whether at a private or parochial school, decline to refer a person for abortions, contraceptives or drugs and can refuse to enter into a contract with another agency if their personal values conflict. The bill was passed in 2017.
"The challenge is not only when they say we're not gonna work with kids that are LGBTQ but also will not work with foster parents that are LGBTQ," Johnson said. "Within Central Texas there's anywhere between 2,000 and 3,000 children and 10 to 15% of the general population are LGBTQ."
In Texas, foster parents can be licensed through DFPS or they can obtain a license through child placement agencies, which Johnson says are private, some for-profit, some nonprofit. These agencies, as well as the foster families, are protected under HB 3859 and have the right to refuse a foster under the grounds of that bill.
Bell and Johnson however, are striving to bring an equal home into Killeen, especially to give children who may be sleeping in offices, hotel rooms or churches a place to temporarily call home. That place is called House of True Colors Children's Shelter, which is a work in progress.
The emergency shelter is being planned for Cinch Street in Killeen. Once completed, it will be able to house 24 children up to the age of 17.
They also have the benefit of working with another local emergency shelter, Garden of Hope in Killeen. Johnson said Wednesday that the shelter graciously donated nine beds and has been lending a helping hand by giving pointers along the way. Garden of Hope is a nonprofit shelter with a locations in Killeen and Salado.
House of True Colors will operate as a for-profit organization to make sure they have a strong business base established. Then, Johnson said they will make the move into a nonprofit organization.
As for operation, the shelter will have three daytime staff members, two overnight staff members and a licensed child care administrator.
"The biggest thing is just training the staff to be supportive and open-minded of all children, because they're already going through a lot when they're removed from their homes," Johnson said.
So far, zoning has been approved by the city, which includes rezoning a single-family garden home residential district to a local business district.
Now, Johnson said, they just have to get engineering approved by the City of Killeen, then construction and remodeling can begin. She projects this will start in October. After that, they can go through the process to become a licensed child shelter, which they hope to open in January 2022.
254-501-7553 |xfontno@kdhnews.com